Are you ready to relax and enjoy your weekend vacation in Charleston with a Weekend Wine Down? Every Saturday, Charleston's only vineyard, Deep Water Vineyard hosts a Weekend Wine Down with an incredible selection of wine, live music and food.
The vineyard is also open during the weekend, however on Saturdays from Noon until 4:00 p.m. the vineyard hosts the 'Wine Down' to help you wind down with lowcountry's famous wine. The relaxing event attracts both visitors and locals alike to enjoy the tastings with food and local music. The tranquil surrounding will have you wanting to come back to bring your family and friends. All ages will enjoy wondering and exploring the vineyard, even furry friends are welcome.
Start your taste with Low Tide, which is a semi-dry smooth white wine made from the Tara Scuppernong grape. Open your pallet to Magnolia, a sweeter white wine made from the Carlos Scuppernon grape. Venture onto the Lowcountry Red, a nice dry red wine made with the Ison Muscadine grape which is fruity and fully flavored. This is paired well with lowcountry fare. The High Tide, my personal favorite is a light-bodied red wine made from the Noble grape that has a robust flavor and nose.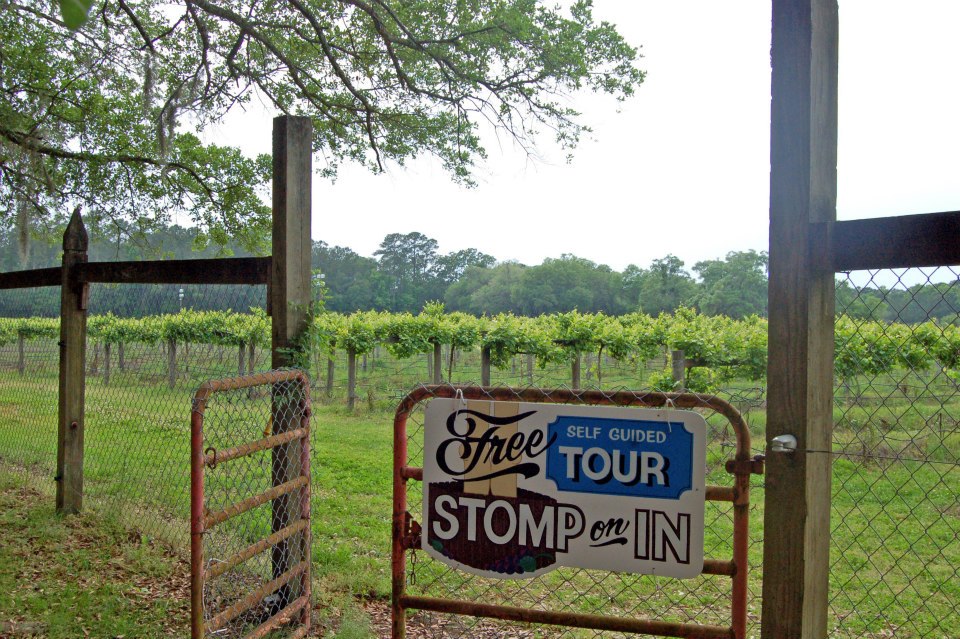 Come on out to Deep Water Vineyard where all are welcome to 'stomp on in' and explore the 48 acres of vineyard and breathtaking lowcountry views. It's about the perfect Saturday to be enjoyed on your next Charleston vacation!