There's something about aquariums that makes them feel magical. Maybe it is the sense of wonder they instill, which often makes people feel like children again, or perhaps it is all of the whimsical displays and colorful creatures that visitors can find there. Whatever it is, it pairs very well with the holidays! This holiday season, come visit the South Carolina Aquarium!
The South Carolina Aquarium is striving to help families make meaningful memories this holiday season. To achieve this, they've installed all sorts of festive displays and planned a bunch of fun activities! Those who visit this December will enjoy...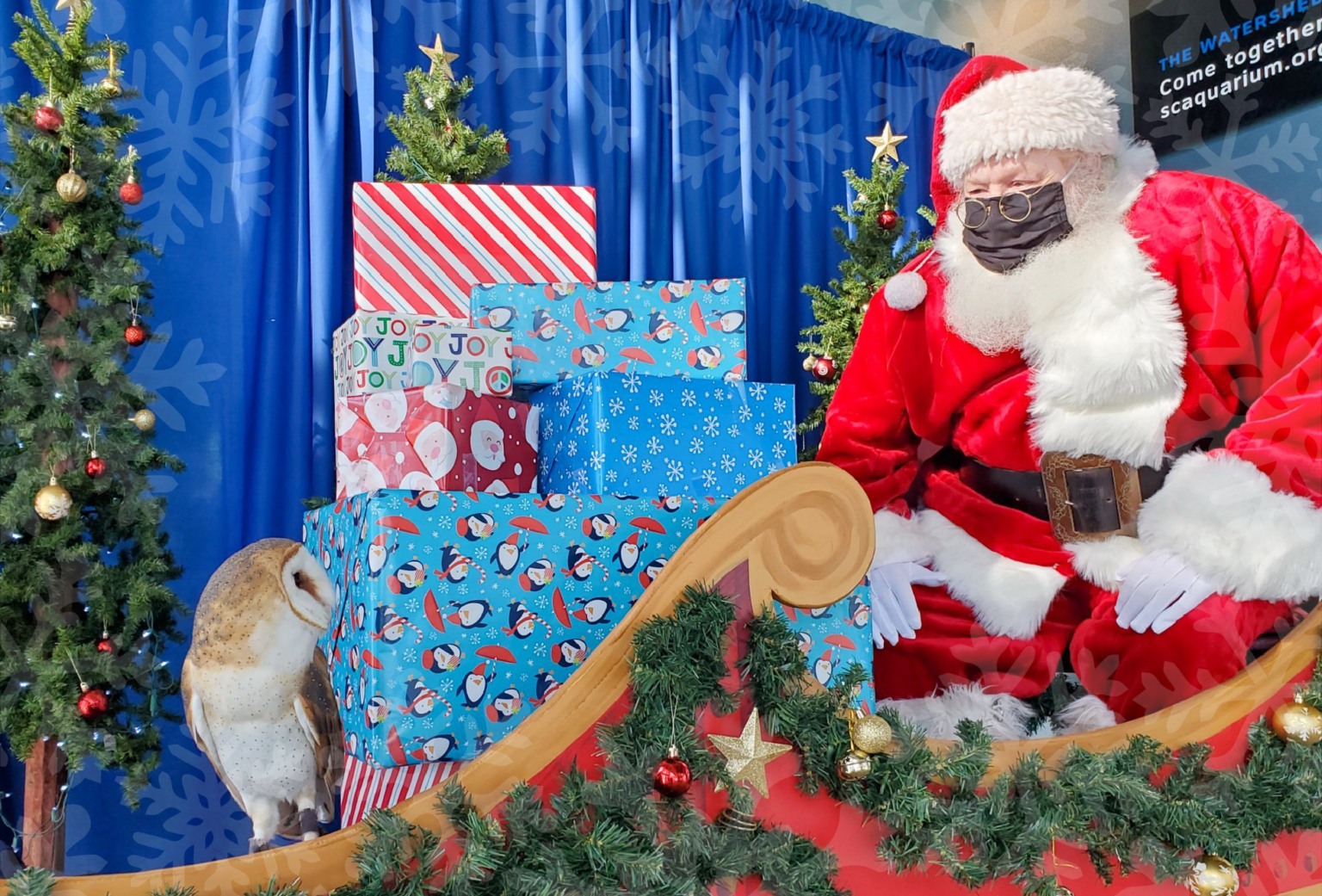 Photo from https://scaquarium.org/holidays/
Santa Sundays
This winter, Santa Claus is chilling in Charleston! He'll be at the aquarium every Sunday so that kids can share their wishlists and take pictures. To find him, look for his magical sleigh!
Adults get something out of the visit too! While you wait for the kids, you're encouraged to enjoy free coffee from Charleston Coffee Roasters!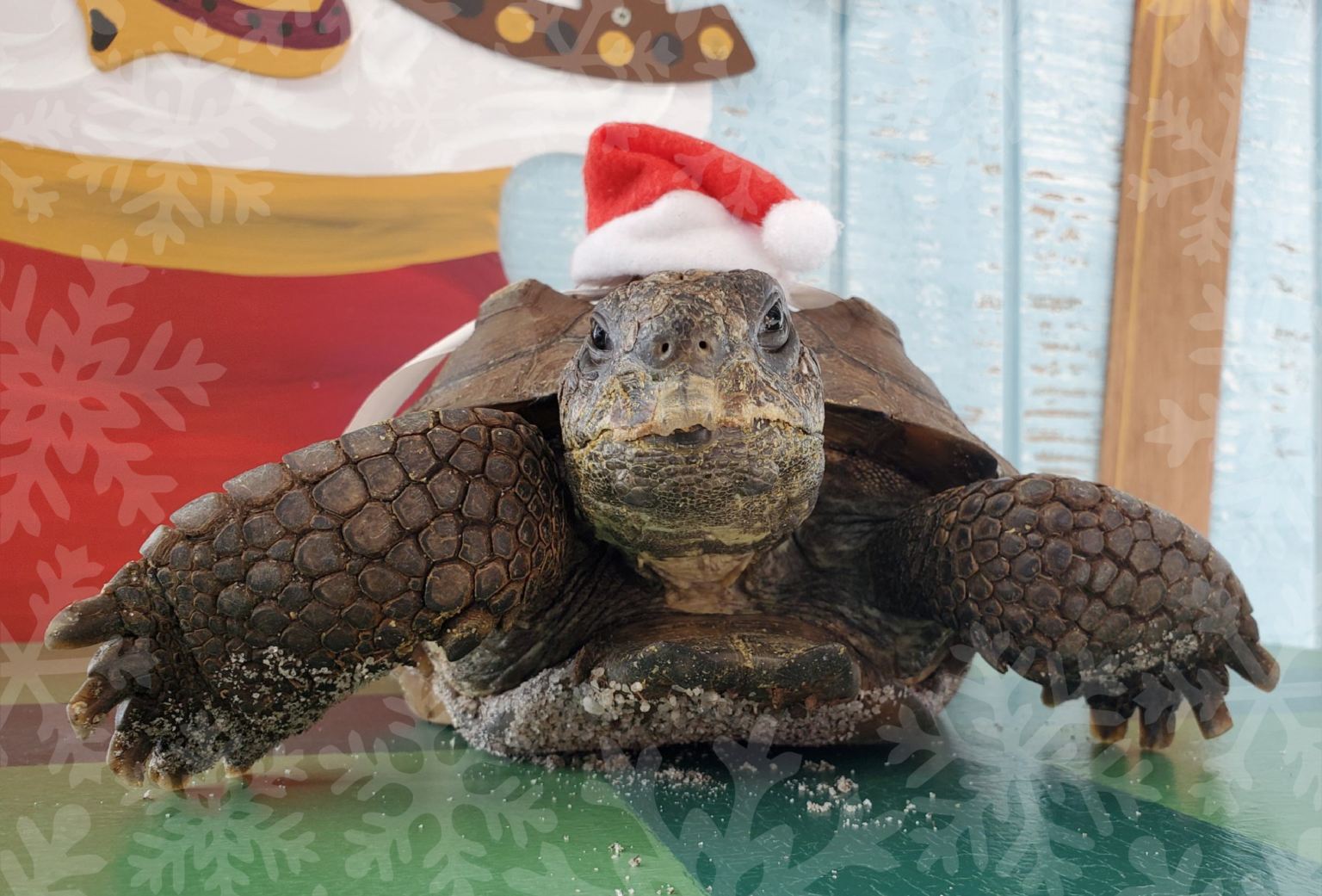 Photo from https://scaquarium.org/holidays/
Holiday Pop-Up Programming
The aquarium wants to keep you on your toes by surprising you with special pop-up programs during your visit! You never know what event you'll encounter while you're there. Keep an eye out for animals out and about with their keepers, enjoying the seasonal decor!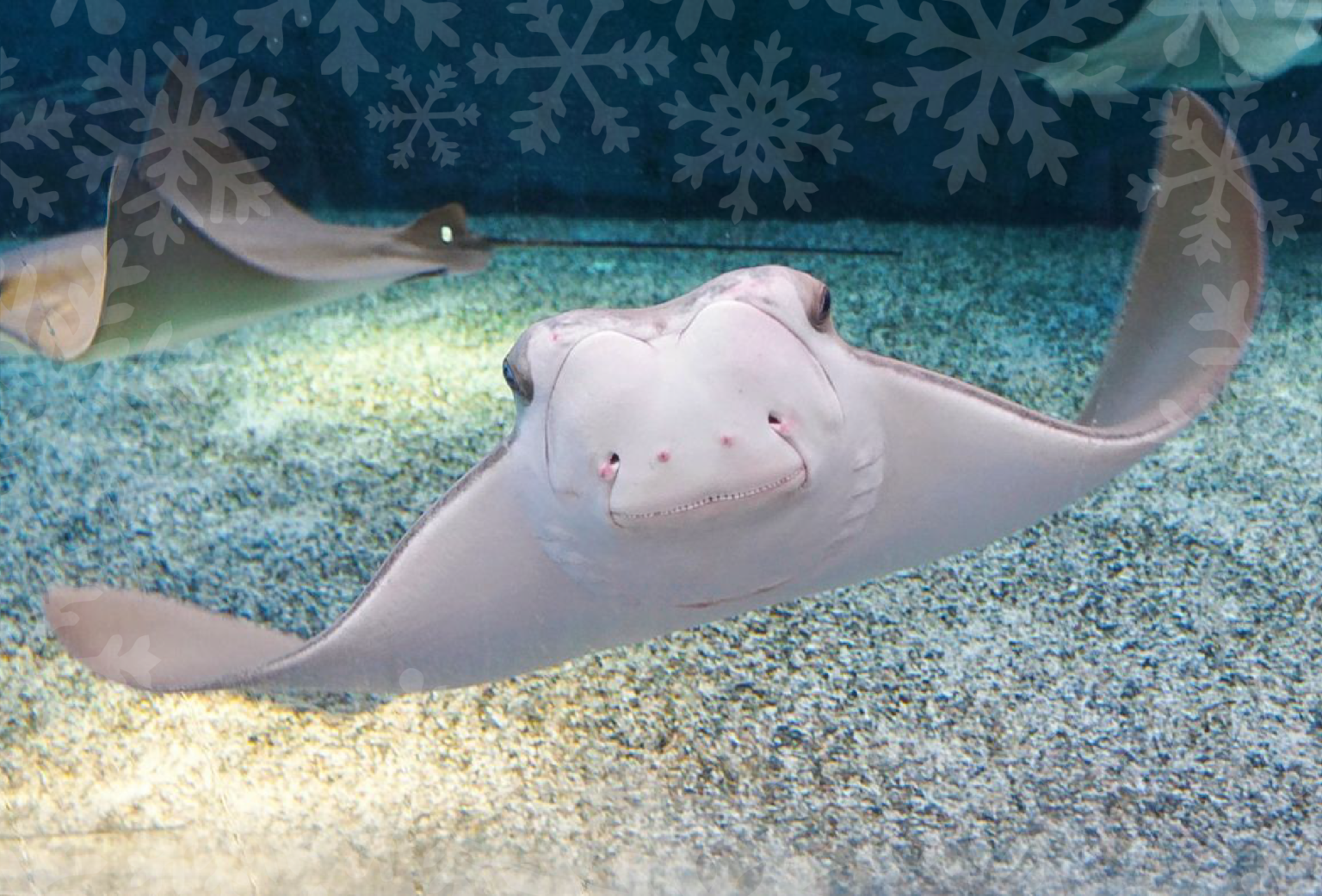 Photo from https://scaquarium.org/holidays/
RAYndeer Feeding
Everyone knows that reindeer love carrots. Did you know that RAYndeer (aka the aquarium's adorable cownose rays) love treats too? Stop by to hand-feed a ray!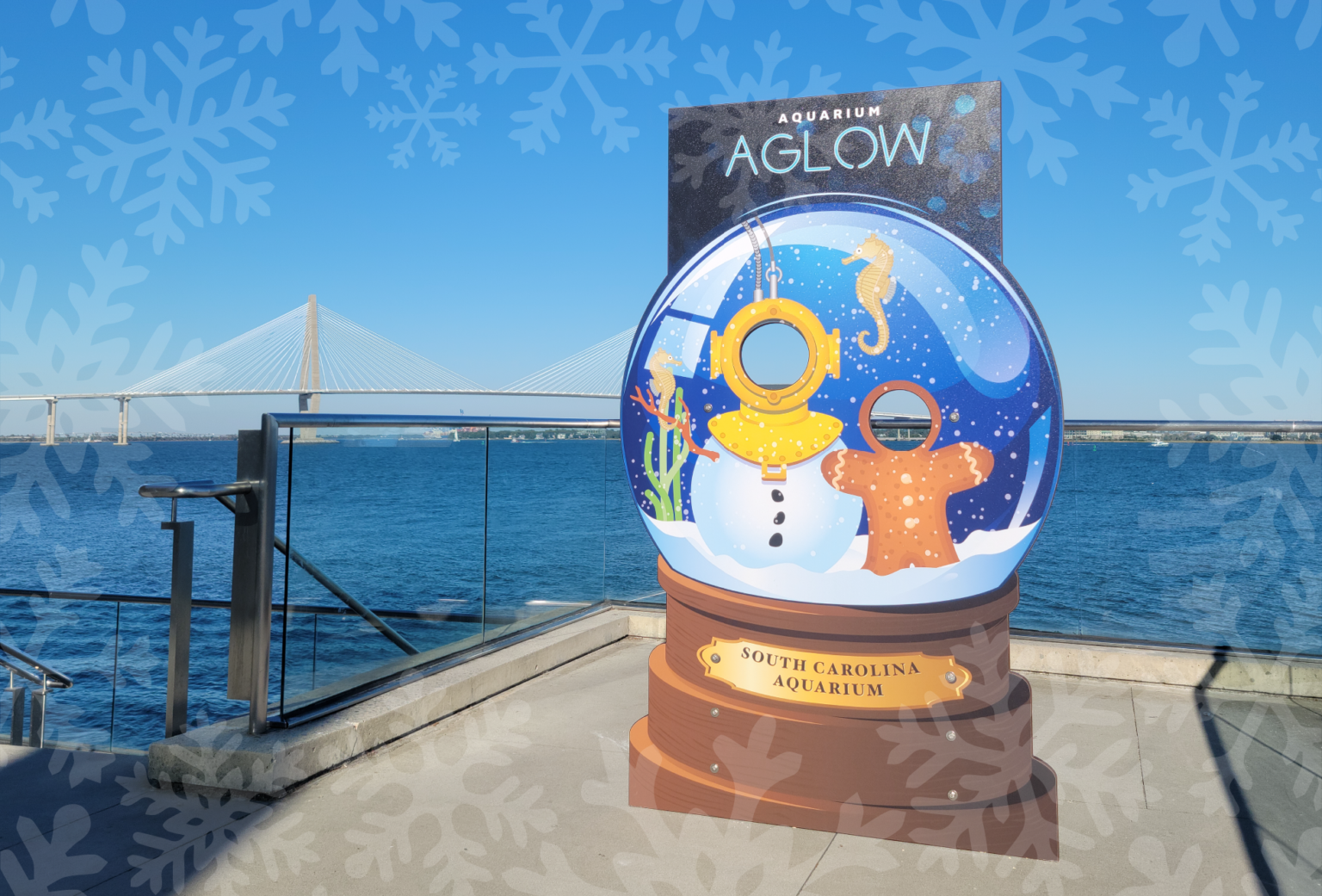 Photo from https://scaquarium.org/holidays/
Festive Photo Stations
As you explore the aquarium, you'll notice a variety of Christmas-themed displays that you and/or the kids can take pictures in front of! Snap a photo and tag @southcarolinaaquarium when you post it!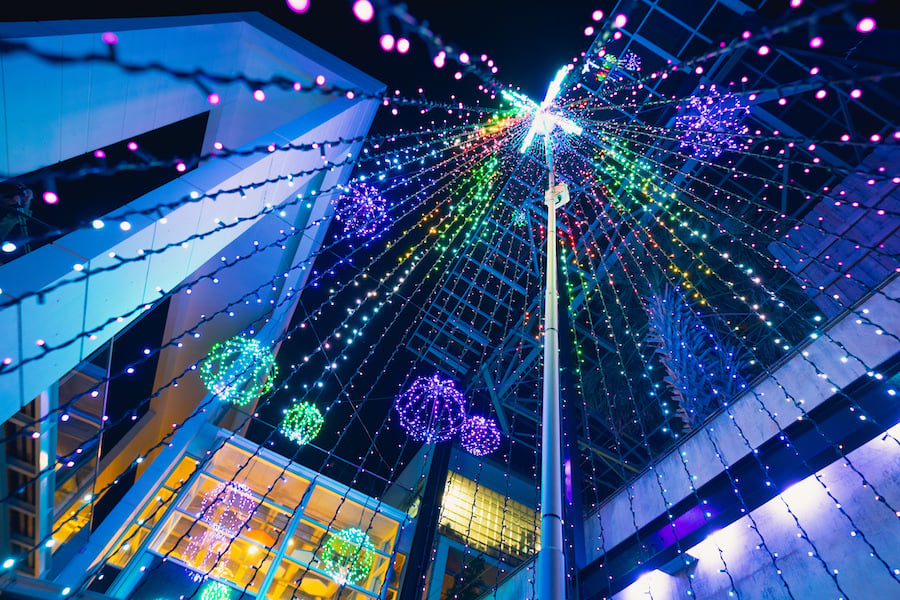 Photo from https://scaquarium.org/holidays/
Aquarium Aglow
Aquarium Aglow, an immersive holiday light experience that captures the magic of the holiday season, is new this year! Thousands of lights adorn the interior of the aquarium, bringing a hearty dose of pizzazz to your holiday experience. You don't want to miss it!
This winter, check out the South Carolina Aquarium and make some truly amazing memories!